Marc Denis... The Bilingual Voice Talent


Voice talent Marc Denis is the solution to your voice over or on-camera needs whether in English, French... or BOTH.
Hard sell, soft sell, strong authoritative delivery or warm and friendly tone, straight read or playful approach, Marc Denis does it all. Voice-over only or on-camera spokesperson... in TWO languages.

No need to search for two talents:
Marc Denis is your "2-in-1" solution...
The bilingual voice over talent.
Please contact Marc Denis to book a session.
New ! MARC DENIS author, mais oui !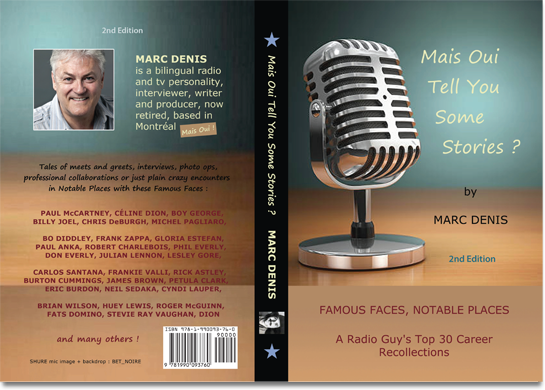 A Radio Guy's Top 30 Career Recollections

by MARC DENIS, the New 2nd Edition, now available on AMAZON

and at better bookstores. Partial proceeds of sales will be donated by the author to
the Teresa Dellar Palliative Care Residence.